9 Best Propane Generators (Updated Picks)
Choosing the best propane generator over any other type does not need much justification as they are fuelled with the most readily available input energy source.
Unlike gasoline, which can be stored for a longer lifespan without getting degraded.
Not to mention, the propane generator saves you from running to gas stations to fuel up the generator during power outages.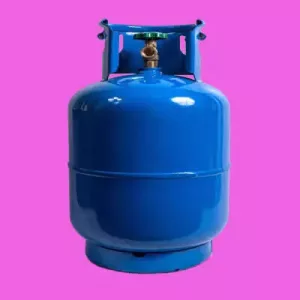 But anticipating which would be the best portable propane generator for your needs is not a hassle-free job to do.
Therefore, we present you our hand-picked best of the best models to choose from for your necessary appliances to keep running.
Go through their descriptive yet detailed reviews one by one, and choose the one to cope with your blackout challenges. Let's right into it;
At a Glance:
Best Propane Generators Comparison
Product
Starting
Watts
Running
Watts
Fuel
Runtime
(25% load)
Noise
Level
Wgt.
DuroMax XP12000EH
11400W (Propane)
12000W (Gas)
9025W (Propane)
9500W (Gas)
Propane
Gasoline
14 hrs (Propane)
19 hrs (Gas)
74 dB
224 lbs.
Champion 76533
4275W (Propane)
4750W (Gas)
3420W (Propane)
3800W (Gas)
Propane
Gasoline
16 hrs (Propane)
13 hrs (Gas)
68 dB
122 lbs.
DuroMax XP5500EH
5225W (Propane)
5500W (Gas)
4275W (Propane)
4500W (Gas)
Propane
Gasoline
15 hrs (Propane)
19 hrs (Gas)
69 dB
142 lbs.
Westinghouse WGen9500DF
11200W (Propane)
12500W (Gas)
8500W (Propane)
9500W (Gas)
Propane
Gasoline
11 hrs (Propane)
12 hrs (Gas)
76 dB
211 lbs.
Champion 100263
3060W (Propane)
3400W (Gas)
2790W (Propane)
3100W (Gas)
Propane
Gasoline
14 hrs (Propane)
7.5 hrs (Gas)
59 dB
95.7 lbs.
Generac 7043 22kW
(standby)
22000W(Propane)
22000W (Gas)
22000W(Propane)
19500W (Gas)
Propane
Gasoline
24 hrs (Propane)
24 hrs (Gas)
67 dB
515 lbs.
DuroMax XP4850EH
4608W (Propane)
4850W (Gas)
3658W (Propane)
3850W (Gas)
Propane
Gasoline
18 hrs (Propane)
23 hrs (Gas)
69 dB
122 lbs.
Honda 662220 EU2200i
2200W (Gas)
1800W (Gas)
Gasoline
8.1 hrs
57 dB
46.5 lbs.
Firman H03651
4100W (Propane)
4550W (Gas)
3300W (Propane)
3650W (Gas)
Propane
Gasoline
16 hrs (Propane)
21 hrs (Gas)
67 dB
119 lbs.
Best Propane Generator For RV
Right after the thought of gabbing the best propane generator for RV, nothing else should hit your mind other than Champion 76533. It's a dual-fuel generator.
It is best to experience it from every perspective, whether it is design, functionality, or performance level.
On top of all the features, the thing that has made it popular since 2003 is the 224-cc Champion motor, which has 4275-watt surge power and 3420 watts running power on propane.
Though, if you opt for the secondary input energy source and use gasoline, it will serve you with 4750-watt surge power and 3800-watt running power.
Not bad at all! In fact, it makes it best even for households other than RV.
In addition to this, the lightweight construction advocates loudly for its easy maneuverability, which is fair enough for RVs and even for households.
It would not have surprised you, but surely, its average operational lifespan of 9-10.5 hours could.
Lastly, it houses a secure 120-Volt 30-A RV, two 120-Volt 20A, 120-Volt 30-A locking, and household outlets for power.
And surprisingly, all these features and their powerful performance do not cost you a fortune.
Bottom Line:
Suppose you want an affordable generator for your RV or home with easy maneuverability and the best performance.
Either way, you can't ignore Champion 76533 for all the praise it has received since 2003.
Best Propane Generator For Home
Here comes a contender, perfectly made for residential use with a bunch of features incorporated within.
Tough the offering of this machine is not much different from the aforementioned one, but worth mentioning in our hand-picked list of the best propane generators.
The versatility of using both gasoline and propane will never make you run out of power backup during blackouts.
You could store both or any of them, depending on availability and choice.
But bear in mind, with propane input, generators produce only 5,225 Watts of starting power and 4,500 Watts of running power.
Whereas, with gasoline, you could achieve a little more power, as it produces 5,500 watts of starting power and 4,225 watts of running power with gasoline.
The difference between starting and running power makes it a perfect yet secure fit for all of your motor-driven machines.
As far as the operational time is concerned, it can keep serving you for almost 7- 8.92 hours with the help of a 3.96-gallon tank, where variation depends on the load and the input energy source.
The best part is that it can be enhanced by attaching an additional fuel tank to the generator.
Its 225cc OHV 4-cycle air-cooled engine comes with a safety feature, which shuts it off automatically if the engine oil reaches its lowest position or if the generator is burdened with electrical overload. Isn't it good?
Bottom Line:
If you can bear with its heavier construction and the noise level of 69 dB at 25% load, this incredibly built generator with the supportive outlets, analog voltmeter, and a bunch of other features must make its way to your home.
Interestingly, your purchase is backed up by 3 years warranty for residential use and a 1-year warranty for commercial use. What else do you need?
Best Whole House Propane Generator
Regarding the whole house generator, WGen9500DF is the only rightly priced model that can leave you amazed, and the same happened to us during our due diligence.
Hence, it makes its way to our top-rated propane generator list.
Here's what it has to offer you;
Whenever a blackout hits your home, starting this generator won't be a hassle; rather, it will be a breeze.
The electric push button and recoil pull-start button together make it convenient in this matter.
At the same time, you can also start it instantly with its remote starting mechanism.
In addition to this, the adjustable handle and flat-less tire come along.
They make it easier to maneuver tirelessly, despite their 220 pounds weight. The feature also makes it the best option for remote and RV use along with home use.
You might be wondering, what makes it a whole-house generator? And the answer to your curiosity is its powerful energy backup production.
When used with propane gas, 8,500 watts of running power and 11,200 watts of surge power are what you get.
On the contrary, 12,500 starting power and 9,500 running watts can be achieved if using gasoline oil.
Lastly, its control panel is also packed with a bunch of features. Just name the features ranging from the ST switch outlet to the VFT meter, and you will find them on its control panel.
Only the DC outlet and inverter are missing. Therefore, an ST switch uses to make the electricity travel.
I must not forget to mention the automatic shut-off feature is also there for safety measures.
Bottom Line:
The Sturdy Construction, portability, feature-rich nature, performance level, and powerful production make it the most versatile generator.
You can use it for your whole house or RV, and it can be taken out for camping. Why would you not buy it, then?
Best Propane Inverter Generator
Competing with the top-rated propane generators, why would it not have an electric start for your convenience? Surely, it has.
The only thing missing is the remote start, which can be found in Westinghouse WGen9500DF.
But the price difference between both makes it completely justifiable.
Whereas the rest of the must-have features, including automatic shutoff, ease of use, sturdy wheel, and handle for portability, come along.
However, the construction of this inverter generator and the integrated RV outlet make its usage more RV friendly.
And the power of this machine can be imagined by knowing the fact that it could be the power backup for 15,000 BTU 2 RV air conditioners.
When its 192cc engine works with gasoline, 3400 watts of starting power, and 3100 watts of running power, it serves you.
When propane comes into use, you can expect it to produce 3060 watts of starting power and 2790 watts of running power.
And do you know what?
It keeps on running your essentials for 7.5 hours on gasoline and 14.5 hours on propane at a load of 25%. Isn't it fair enough?
Other than all reliability and versatility, it also holds the credibility of producing clean power for keeping your sensitive devices secure.
Bottom Line:
The Champion 100263 Generator is pricey but offers value for money by providing you with all the features which you could expect in any best-rated model of a similar price range.
For its less noisy operation, ease of use, safety standards, and power, we would highly recommend giving it a try at least once.
Best Propane Standby Generator
Being at the bottom of the list does not mean it is inferior to any of the previously reviewed generators, as they are not put in proper ranking order.
In fact, this propane generator is the most powerful, whose luxury can't be afforded by many.
It features the most durable yet all-aluminum construction for longevity, along with the Rhino Coat powder coating to avoid any rust.
You are equipped with the Generac G-Force Engine, which allows you to use it for the longest possible time and to run almost every appliance in your home with its 22-kilowatt power production.
Though, if you use natural gas instead of propane, it would produce only 19.5 kilowatts.
Furthermore, True Power Technology is another interesting feature of this generator that works to produce less than 5% harmonic distortion.
Ultimately, it makes you enjoy its cleaner yet more secure power output.
It also does not disappoint when it comes to the control panel, which has an analog voltmeter to track output and outlets for all different types of appliances.
Bottom Line:
The power output, performance, and features make it a powerful option for job sites, RVs, and camping.
But can also be used for residential use. Grab it right now for stable power backup for all of your appliances.
Best Camping Propane Generator
Another Generator from the brand DuroMax XP4850EH has made its way to our hand-picked list, which is not another ordinary generator but a power horse to have.
And the reason for it to be here is the value of money and the features you are about to explore.
It provides you the flexibility of using both gasoline and propane, as per your access and availability. Even made it reliable enough in this regard.
If using gasoline, its 7HP engine will produce 3850W running power and 4850W starting power.
Whereas, it produces 3658W running and 4608W starting power if propane is in use. That's fair enough for this price range.
The solid construction with quality material, AVR to deal with voltage spikes, and automatic shut-off feature due to overheating and overload are some value-added features of this machine.
But the offering of this propane standby generator does not end here; you will also find a 200 Amp transfer switch in it that automatically starts the generator instantly, right after a blackout.
And after getting started, it self-tests itself for 5 to 12 minutes at a lower RPM to keep everything secure and optimize performance level. It even shuts it off when the power supply restores.
Bottom Line:
Irrespective of your power requirements, Generac 7043 has proved to be the best partner during blackouts, even for larger homes.
The durability, reliability, and performance make it recommendable to you.
You must not avoid having it if you can afford it.
Best Quiet Propane Generator
Noise is the only annoying output of the generators that we have to bear with to keep our essentials running during a blackout.
Even after putting them outside or on the rooftop, their noise still makes its way to the home.
But if, for any reason, either a health issue or disturbance, you don't want your generator to be loud and annoying.
Grabbing a Honda EU2200i is the best quietest propane generator is the only option left.
To make it clear, it does not only rank at the top in quiet operation, but the rest of the features also make it a worthy investment.
Have a look;
Being an upgraded version of the EU2000 model (best-selling generator), this one is equipped with an enhanced power production capacity of 2200 watts.
Ultimately, all the necessary appliances in your home, RV, and camping site won't run out of power backup to keep operating.
Interestingly, none of your sensitive appliances will be in the danger zone, as it features an inverter system that provides only a stable power pattern.
You can use it without fearing about your appliances for 4-9 hours with a filled tank.
Not to forget, it is a compactly designed, lightweight, and portable one, which brings a lot of convenience to its use.
Though, it also proposes some drawbacks, including a higher price tag and no backup from the warranty to repair.
Bottom Line:
This versatile, portable yet quietest generator will be the right upgrade for your wide variety of use.
You must give it a try if you can bear its avoidable limitations.
Best Small Propane Generator
Firman H03651 is a reasonably priced generator for those who are in search of a compactly designed generator for ease of use and portability.
But because it is a smaller one, it does not produce much power and can be suitable to run the necessary appliances only.
Whereas, when it comes to running time, it can outrank many powerful generators.
As the lower output helps him to run for almost 14 hours without interruption, only with the 5-gallon tank.
However, if you use a 20lb propane cylinder, the time can be reduced to 11 hours, which is still good enough.
As far as the performance is concerned, the gas makes it produce 4550W starting power and 3650W running power.
And propane aids it in producing 4100W starting power and 3300W running power.
In addition to all this, to keep your appliances secure, it features overload protection to disconnect it when it gets overloaded and low oil-triggered automatic shut-off functionality.
The portability, durability, and reliability are some additional features to make it a worthy investment for your mediocre usage.
Bottom Line:
You must not avoid grabbing it if desiring to avoid the giant generators without sacrificing the quality, performance level, and reliability.
Summary : Top Rated Propane Generators
Conclusion
We have reviewed all of the top-rated models, which you must consider while looking out for the best propane generator, as none of them would make you regret it later.
But still, you need to look closely to choose the right fit for yourself.
The best way to do so is to consider the features you need and power requirements and grab the one that is perfectly in correspondence with both of the considerations.
Check out my top 3 recommendations:
If you want a good working generator but your budget is low, then this budget pick DuroMax XP4850EH is for you.
If you want an ideal and top pick, then go for DuroMax XP12000EH
Let me share a runners-up pick, Honda 662220 EU2200i, which is one of the most reliable and best propane generators.
Best Propane Generator FAQs
How much propane does a generator use?
It depends on the load. The best propane generator uses 2-3 gallons to run for an hour.
How loud are propane generators?
The loudness of the propane generator depends on the amount of power it produces. More power means more loudness.
A small propane generator that produces 2500watts-3000watts of power will have a loudness range of 50-60dbs.
In comparison, a large propane generator has a loudness range of 70-80db if it produces 6,000+ watts.
How can I safely use a propane generator?
If you want to use propane generators safely, you must use this generator in an open garage or open space away from enclosures.
Is propane more flammable than gasoline?
No, propane is not dangerous and not flammable like gasoline, as propane can not spill like gasoline.
Propane generators produce significantly less toxic fumes than gasoline generators.
What is the lifespan of a propane generator?
A propane generator typically has a lifespan of between 10 and 20 years.
However, this can vary depending on factors such as how often it is used and how well it is maintained.
It is possible to extend the life of a propane generator with proper care and maintenance.
You Might Also be Interested in the following: