Best Generator Under $600 [Updated Picks] 2022
If you are looking for a quality portable generator in the market that won't break the bank then you must want to look at our top picks for the best generators under $600.
In this article, we have curated a selection of some of the best budget options on the market, so you can be sure to find one that is perfect for your needs.
So, whether you are looking for a backup generator for your home or something to take with you on camping or outdoor trips then continue reading to find which of these best portable generators under $600 is right for your needs.
Best Generator under $600: At A Glance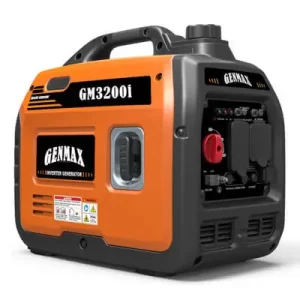 The GENMAX GM3200i is a powerful inverter generator that delivers 3200 surging watts and 2800 running watts of clean, stable power. With its advanced inverter technology and fully enclosed design, this generator is ideal for use in homes, job sites, tailgates, and camping trips.
However, at only 47.3 pounds, the GM3200i has one of the best power-to-weight ratios in the industry. It is portable so can be transported easily and operated by almost anyone, thanks to its compact size and built-in handle.
Also, its noise level is dramatically reduced thanks to its fully enclosed design. Its 57dba noise level at 23 feet distance makes it ideal for use in noise-sensitive areas.
And with its multiple safety features, including an oil warning light and overload protection, you can rest assured that the GM3200i will keep you and your devices safe.
Moreover, the GM3200i also comes equipped with USB ports for charging mobile devices, as well as 120v 20A duplex and 30A covered outlets for powering larger appliances. It is parallel-ready, allowing you to easily connect two units together for even more power.
In addition, the generator also features LED indicators to alert you when it is low on oil or overloaded, as well as USB ports for charging your mobile devices.
Besides, it features a 5.2 HP 145cc gas engine that provides reliable power for a wide range of appliances and electronics, including sensitive equipment like smartphones and laptops.
Lastly, the GM3200i comes backed by a 1-year warranty as well as free lifetime technical support from GENMAX experts. So if you're looking for a powerful and reliable inverter generator, look no further than the GENMAX GM3200i.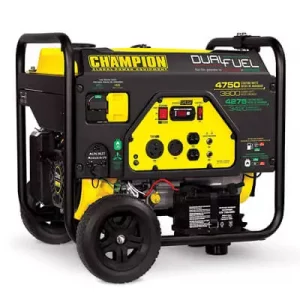 The Champion Power Equipment 76533 is a powerful dual-fuel portable generator that is perfect for camping, RVing, tailgating, and other outdoor activities.
Champion's 76533 features a 224cc Champion engine that can operate on either gasoline or propane with no need to change the settings.
Additionally, this generator comes equipped with an intelligence monitor that allows you to easily track voltage, hertz, and run-time 9 hours to ensure optimal performance.
Its noise level is 68db only and on a full tank of gas it run for up to 9 hours.
Other notable features include three different outlets (including a 120V 30A RV outlet and two 120V 20A household outlets).
Moreover, it has a battery start switch, a low oil shut-off sensor, and 3-year limited warranty with free lifetime technical support from dedicated experts.
So if you are looking for a high-quality portable generator that can handle all of your power needs, the Champion Power Equipment 76533 is a great option to consider.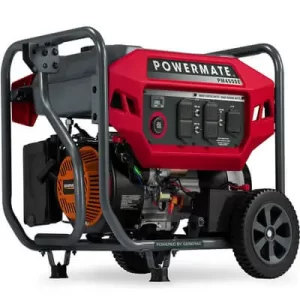 The Powermate P0081300 is a powerful and durable generator that is perfect for homeowners and professionals alike. With its one-touch electric start, large capacity steel fuel tank and auto-choke feature provides reliable and hassle-free start-ups every time.
Besides that, it runs for 20 hours on a single tank of gasoline at 25% load, making it perfect for extended use.
Additionally, this Powermate beast is powered by a powerful 224cc OHV engine, which allows it to handle multiple applications with ease.
Other notable features of this P0081300 genset include 8″ never-flat wheels for easy transportation, an hour meter to track run-time and maintenance intervals, and a low-oil level shutdown function to prevent damage to the engine.
And finally, the generator also comes with a fuel gauge that makes it easy to keep track of gasoline levels at all times.
So if you're looking for a high-quality generator that can handle all your power needs during tailgating, indoor or outdoor activities, the Powermate P0081300 is definitely worth considering.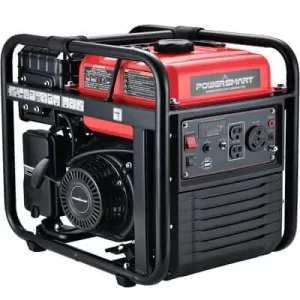 PowerSmart 4400W is a powerful, portable generator designed to handle a wide range of tasks. However, with its single-cylinder forced air cooling system and 4-stroke OHV engine, it can produce up to 3500 watts of continuous power and 4400 watts of surge power.
And, it is equipped with a 120V RV-ready TT-30R socket, (2) 120V household sockets, and (2) 5V USB adapters.
So, it can conveniently power multiple devices at the same time. It also features quiet technology that keeps noise levels down to just 68 decibels at 23 feet.
In addition, this generator includes a parallel operation system that lets you connect two 2800w or higher power inverter generators together for increased output power. This is ideal for powering larger devices or for use in outdoor applications.
Moreover, this generator is backed by a 2-years warranty. PowerSmart 4400w is a reliable and affordable solution for your portable power needs during bow fishing, boating, tailgating or indoor activities. Start your PowerSmart experience today!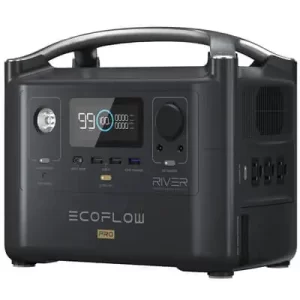 The EF ECOFLOW River Pro is a portable power station that offers up to 720Wh of power and can charge up to 10 devices simultaneously.
River Pro features X-Stream technology that allows for quick charging and a built-in 600W inverter that provides enough power to run some appliances up to 1800W.
Moreover, RIVER Pro also includes multiple outlet options and a 24-month product guarantee. And, its X-boost feature enables you to essential power devices like kitchen appliances and DIY tools, for trucks, RVs making it ideal for outdoor adventures or group activities.
For more power, you can purchase the RIVER Pro extra battery, which doubles your power capacity from 720Wh to 1440Wh.
Additionally, the 3 pure sine wave AC outlets, 720Wh power capacity, and X-Stream technology make the RIVER Pro an ideal portable power station for those who enjoy an adventure on the go.
However, the RIVER Pro is a great choice for anyone who needs a portable power solution that can charge multiple devices.
It's perfect for hurricane, traveling, camping, or outdoor group activities. With its quick charging capabilities and long-term product guarantee. EF ECOFLOW RIVER Pro is a great investment for anyone needing a reliable power source. So why wait? Get your RIVER Pro today!
FAQs: Best Inverter Generator under $600
What is the best generator under $600?
The Champion Power Equipment 76533 is the best inverter generator under $600. It's lightweight, fuel-efficient and produces clean power safe for sensitive electronics.
What are the benefits of owning a generator?
Generators provide a convenient way to power electronic devices in case of a power outage. They can be a backup power source for camping, tailgating, or any outdoor activity.
How do I choose the right generator for my needs?
There are a few things to consider when choosing a generator, such as wattage, fuel type, and portability. You should also consider noise level, price, and any additional features you may need, such as generator controls or protection from the elements.